Useful Links
Benefits and Services
Police Care UK
Support in retirement and ill-health retirement – please click here to read more.
Police Care UK – formerly known as the Police Dependent's Trust – is the charity for serving and veteran police officers, staff, volunteers, and their families, who have suffered physical or psychological harm because of their policing role.
As the charity receives no money from the Government or forces for it's work, it is entirely independent of the police service and is funded exclusively by donations and fundraising.
If you would like to discuss the practical, emotional, or financial support Police Care UK can potentially provide, please make a referral via our website – 
www.policecare.org.uk
 – or call 0300 012 0030 and ask to speak to a member of our team.

Staysure Travel Insurance
Members of the ROA now have the option of contacting Staysure Travel Insurance and getting a 20% discount.
When contacting Staysure on 0800 804 8184 the member should quote the code word "LOCAL" and a 20% discount should be applied.
PMAS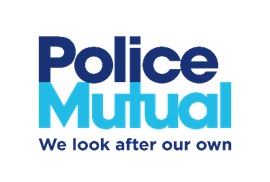 Police Mutual have been around for many years dedicated to helping the police family including serving and retired officers and respective families and are able to provide help and guidance on a wide range of matters including insurance, finance and health & well-being issues. They have long been associated with MDP/DPF and have a regular presence at MDP Pass Out Parades at Wethersfield by sponsoring The Alf Hitchcock Award.
We're proud to support the emergency services, NHS, social care sector and armed forces
Blue Light Card provides thousands of amazing discounts online and on the high street exclusively to those in the NHS, emergency services, social care sector and armed forces.
What is Blue Light Card?
Costing just £4.99 for 2-years access, our exclusive range of over 17,500 offers (including all of your favourite brands) are here to help you save!
Whether you're doing the weekly shop, treating yourself to cinema tickets or a meal out, looking for the latest tech or fashion must-have, or are hunting down the best discount on a new car or summer holiday, finding a discount to cut the cost of your shop has never been easier!
How can I start saving?
Head to Blue Light Card to sign up, or download the Blue Light Card app (available for free in the App Store or Google Play store) and register there.
Once you're account has been approved, just log in to start saving online or – if you prefer to shop in-store – you can instantly access a digital copy of your Blue Light Card via the app to show at the checkout. We'll also send you a physical copy shortly after.
How do I prove I'm eligible?
Blue Light Card is an exclusive service to those in the Blue Light community, social care sector and armed forces. Therefore, you'll need to provide a copy of your pension statement showing your role within the Police during registration to be accepted.
How is Blue Light Card different to showing my ID?
Blue light Card allows you anonymity and means you don't have to use your ID pass in public.
Our dedicated team also works hard to secure and develop our partnerships with retailers (regardless of whether they're a household brand name or a local business) to offer exclusive discounts to our members.
Visit Blue Light Card to find out more about some of the savings you can access as a member.