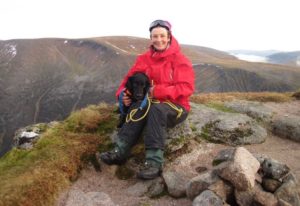 The DPF is sad to confirm the passing of PC 485 Brenda LAWSON after a courageous battle with cancer.
Brenda joined MDP at Beith on 07/06/78, where she served until transferring to DM Glen Douglas on 01/04/2014.  Brenda was the longest serving female member of the Ministry of Defence Police with over 42 years service as a police constable.
During various detached duties Brenda saw service at Greenham Common, Molesworth, Northern Ireland (HMS Caroline) and Stonehenge.
Brenda doted on her daughter Ashley and had a close bond with her niece Loraine.
Following medical concerns around November 2017;  Brenda was diagnosed with cancer and subsequently underwent treatment up until early 2020 when she moved into palliative care at Woodland View, Irvine.
Sadly Brenda passed away on Saturday 25 July 2020 with her beloved Ashley and Loraine by her side.
Our thoughts and prayers are with her family, friends and colleagues.
The funeral will be conducted at Largs Crematorium on Tuesday 4 August 2020 at 1300hrs, however, due to the restricted numbers during the current crisis only family can attend.
There will be a memorial service organised by the Force at a later date where colleagues can attend to pay their respects.