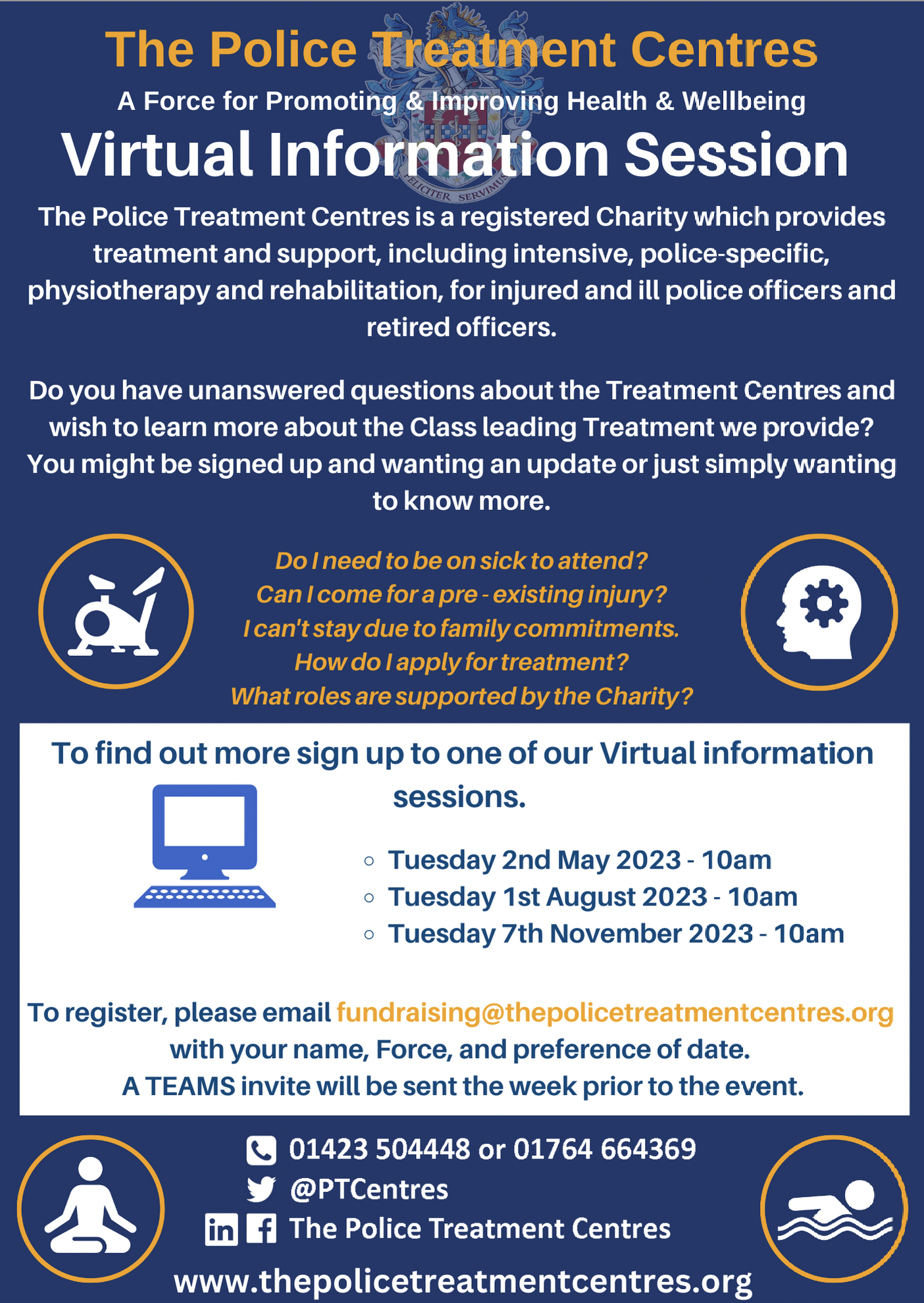 Do you have unanswered questions about the Treatment Centres and wish to learn more about the treatment they provide?
You might be signed up and wanting an update or just simply wanting to know more.
At each session there will be one of the physio and nursing team available to answer your questions.
The Police Treatment Centres & The Police Children's Charity
fundraising@thepolicetreatmentcentres.org
www.thepolicetreatmentcentres.org
www.thepolicechildrenscharity.org