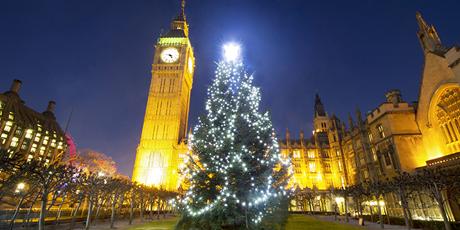 This week's main UK security and defence news has been the publication of the Parker Review, a report intended to inform the UK's new National Shipbuilding Strategy. The Financial Times reports that the document claims that the Royal Navy is being depleted because of a "vicious cycle" of chaotic planning and cost overruns that is wasting taxpayer money and undermining the viability of Britain's shipbuilding industry. Sir John Parker said in his long-anticipated report that a "sea change" was necessary in the way government contracted naval projects to defence companies.  He called for government subsidies to help rejuvenate shipbuilding outside the main yards in Scotland — for decades, government policy has been to consolidate the industry on the Clyde and at Rosyth and protect skilled jobs there.
The report's main recommendation is for future shipbuilding work to be allocated to a much bigger group of contractors. Sir John, a former Babcock chairman and current chairman of Anglo American, singles out the government's dependence on BAE Systems, which dominates shipbuilding from its yards on the Clyde. He warns of a "single customer dependency culture" and says the Government lacks the experts with "sufficient commercial expertise" to deal with such a dominant supplier.
The report recommends that the forthcoming project to build new Type-31 frigates be used as a pilot. With government subsidy, a "separate lead shipyard" could be quickly established to build the vessels and bring them to the international market, without having to depend on BAE, Sir John says.
The concept of 'devolving' at least part of the UK's naval shipbuilding sector is likely to have a substantial up-front cost, and it is questionable how sustainable it would be given that existing orders are barely able to sustain current facilities on the Clyde. Additionally, transferring part of the sector from Scotland would prove politically controversial. The National Shipbuilding Strategy, which will outline future construction plans, will be published early next year. However, in the short and medium term, it is difficult to anticipate any fundamental change that might influence MoD security on the Clyde – including the role of the MDP.
British security forces are too good for ISIS, suspect claims
Additional anti-terrorism police units deployed in London
Donald Trump and Theresa May discuss NATO
Consultation launched on new Armed Forces compensation system
Plans to cut British Army tank force by one third reported
Hull shooting: Man dies after being wounded by police
British security forces are too good for ISIS, suspect claims
The Times reports that British security services are so proficient that ISIS terrorists who attacked Brussels and Paris made no plans to carry out atrocities in the UK, an alleged accomplice told police. Mohamed Abrini, known as 'the man in the hat', said in a police interview that superior "observation techniques" made Britain more difficult to attack and that France was the primary enemy of the ISIS. Mr Abrini, 31, visited Britain as a courier for the terrorists who attacked Paris and Brussels.
When interviewed by Belgian police he denied that numerous photographs of landmarks he took in Britain were for reconnaissance. "I think England has a more developed secret service, better observation techniques . . . and it's therefore more difficult to attack," said Mr Abrini, who visited Manchester United's Old Trafford stadium, the Bull Ring shopping centre in Birmingham and train stations and airports while in Britain. Mr Abrini is in prison in Belgium awaiting trial after allegedly wearing a hat and spectacles to disguise himself before dumping an undetonated bomb at a Brussels airport check-in in March.
The strengths of the UK intelligence services in comparison to their European counterparts has often been commented upon. As an organisation with limited resources, adding an additional level of risk to a major operation by staging it in the UK is an unattractive prospect for ISIS when easier targets are available.
Additional anti-terrorism police units deployed in London
Sky News reports that additional anti-terrorism police patrol units have been deployed on the streets of London in an attempt to spot people carrying out "hostile reconnaissance" and other criminal activity. Lambeth and Wandsworth will be the first areas to see the new patrol units of uniformed and undercover officers from this week, and are due to be extended to other boroughs in the coming months. Scotland Yard stressed the move was "not in response to a specific threat".
Operation Servator, as it is known, is a tactic of policing already used by other forces including ourselves, City of London and British Transport Police. Sophie Linden, London's deputy mayor for policing and crime, said keeping Londoners safe was London Mayor Sadiq Khan's "top priority". City of London Police introduced Servator tactics in February 2014, using undercover teams, CCTV and number plate recognition technology to add to the 1990s "ring of steel" in place around the Square Mile.
Donald Trump and Theresa May discuss NATO
The BBC reports that Theresa May and Donald Trump have agreed on the importance of NATO in their second phone conversation since the US election, Downing Street said. The Prime Minister and US President-elect discussed the need for more countries to commit to spending two per cent of national income on defence, Number 10 stated. They also agreed their national security advisers would meet in the US before the end of the year. And they said they would meet in person "at the earliest possible opportunity".
During his election campaign, Mr Trump was critical of NATO, describing the Western military alliance as obsolete. He suggested that the US would think twice about coming to the aid of any NATO ally under attack if it had not paid its "fair share". The UK, which meets the commitment to spend two per cent of GDP on defence, has also been urging other countries to increase their contribution.
It is likely that in agreeing with Trump's desire for Europe to pay more towards its defence, the UK is seeking to bring him onside in order to better influence the agenda of his administration.
Consultation launched on new Armed Forces compensation system
The Guardian reports that members of the Armed Forces or their families are to receive more generous compensation if they are injured or killed in combat, Sir Michael Fallon has promised. In exchange, the MoD will seek to reduce the liability it faces for its conduct during conflicts. The Defence Secretary announced the move in an effort to avoid future lengthy court actions. Cases brought in recent years have included claims of negligence by the MoD in failing to provide proper equipment or came as a result of friendly fire incidents. The MoD has launched a consultation on the proposals, which will require legislation. The consultation is a first step and will look at how the scheme would work as well as trying to find agreement on a definition of combat.
Senior military staff want the legislation to provide a clearer definition of the term and give immunity from claims of negligence. They resent judges "second-guessing" military decisions often made at speed in stressful situations and claim the legal actions are negatively affecting operational effectiveness. They have also complained about the "judicialisation of war". The Chief of the Defence staff, Sir Stuart Peach, said: "Clarifying combat immunity and offering better compensation will remove the need for legal action and the courts will no longer have to second-guess military decisions"
The new scheme would apply only to members of the Armed Forces, and not MoD civilian employees.
Plans to cut British Army tank force by one third reported
The Sunday Times reports that Army leaders are planning to reduce the number of frontline tanks by up to a third, leaving Britain with fewer tanks than Serbia. Under the plan, one of the Army's three tank regiments will see all its 56 Challenger 2s replaced with Ajax fighting vehicles. The move would result in the Army's total number of Challenger 2 tanks dropping from 227 to about 170. Of these, some 112 will be on the front line with the two remaining tank regiments; the remainder will be used for training in the UK and Canada. In contrast, Germany has 306 main battle tanks, France 200, Poland 971, Romania 437 and Serbia 212.
The MoD said: "The Challenger 2 fleet is due to have a £700m life extension programme that will ensure capability until 2035. We are also investing in the transformational, multi-role AJAX armoured vehicle and the Warrior infantry fighting vehicle."
UK to deploy troops to Poland
The Daily Mirror reports that British troops are being sent to Poland to bolster NATO's eastern flank, Prime Minister Theresa May has announced. A company from the Light Dragoons Regiment, based in Catterick, North Yorks, as well as armoured vehicles, will arrive at Orzysz in April. David Cameron pledged in July to send 150 soldiers to Poland.
Mrs May outlined the deployment at a No10 summit with Polish Prime Minister Beata Szydlo, where she is set to face pressure to guarantee rights for the estimated 831,000 Poles in the UK. Mrs May said: "Ties with Poland are rooted deeply. We will never forget the Polish pilots alongside us during World War Two nor the contribution made by so many Poles in our country today."
The increased commitment to the defence of Poland is designed not just as a visible counter to Russia, but to bring the Polish Government onside prior to the Brexit negotiations.
Hull shooting: Man dies after being wounded by police
The BBC reports that a man shot by police officers in Hull has died in hospital, the Independent Police Complaints Commission (IPCC) watchdog has said. The man, who was 31, was shot by police on Francis Street at around 09:35 GMT. A Taser was also used. The IPCC said officers had fired more than one shot at the man. Humberside Police said armed officers had been sent to the Holderness Road area at about 09:20 GMT following reports of a man carrying an axe. Earlier, Humberside Police confirmed it had been responding to calls from members of the public and confirmed the force was not looking for any other individuals in connection with the incident.
DPF HQ.