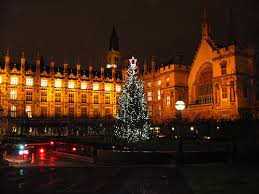 This week's main UK security and defence news has been the conviction of a man charged with preparing to carry out an "Isis-inspired" knife attack on the streets of London in the run-up to Remembrance Sunday. The Independent reports that Nadir Syed, 22, from Southall in west London, was arrested hours after buying an 11-inch kitchen knife on 6 November 2014. He was convicted last week in a trial at Woolwich Crown Court of planning the "Lee Rigby-style" attack. Prosecutors said Syed was obsessed with beheadings, and had been inspired a fatwa from an Isis leader, which urged followers to attack Westerners and "rig the roads with explosives for them. Attack their bases. Raid their homes. Cut off their heads." The court also heard that Syed had appeared in a video in which he stamped on a poppy and kicked it towards a drain, which prosecutor Max Hill QC was demonstrative of his "attitude to the poppy as the Remembrance image in this country."
Syed showed no emotion as he was convicted of preparation of terrorist acts, after the jury deliberated for almost an hour. He will be sentenced on a date to be confirmed. The conviction of Syed, who denied the charge, wasn't able to be reported until Monday because the jury was still deliberating on two other defendants. They were unable to reach verdicts on Haseeb Hamayoon, 28, from High Wycombe in Buckinghamshire, and Yousaf Syed, 20, from Hayes in west London. Their retrial has been ordered.
In a related story, The Daily Telegraph reports that in the aftermath of Nadir Syed's conviction, it has emerged that police are allowing known extremists to leave the UK because they pose more of a risk by staying here. Officers and MI5 call it the "home and away debate" and have to continually decide whether it is safer to let someone go. A senior counter-terrorism officer said no-one has ever been knowingly allowed to leave for Syria or other warzones, but signalled some have gone to other countries.
Contents
MDP 'not covered by police funding pledge'
The Daily Telegraph (along with The Times, Independent, Daily Mirror and Daily Express) reports that Britain's nuclear power plants and railway stations could be vulnerable to terrorist attack after the Government suggested three major forces could be at risk of cuts. Ministers told MPs that a flagship pledge in George Osborne's Comprehensive Spending Review last month to protect police budgets did not extend to other forces outside the Home Office's budget. This means that the MDP, British Transport Police and the Civil Nuclear Constabulary are at risk of budget cuts. The Treasury admitted in a Parliamentary answer that a headline commitment to "protect overall police spending in real terms" applied only to the police forces funded by the Home Office.
Rebecca Long-Bailey MP, a shadow Treasury minister, said the Chancellor's claim to protect police spending "does not include policing our public transport system, guarding our military or protecting nuclear installations and materials." She added: "This is deeply alarming given that the last two terrorist attacks in Britain were in a tube station and outside a military base, and nuclear facilities are an obvious target." While defence spending will be maintained, a number of major projects are to be funded through major cuts to civilian staff, potentially including the MDP.
A Government spokesman said: "It's ridiculous to suggest the government is not committed to funding the forces that keep our country safe…Funding for other specialist police forces is not provided by a central government grant and comes from other sources, including industry. We are committed to funding our police forces across the country to protect Britain's national security."
Controversy after police grants cut
The Daily Telegraph reports that Chancellor George Osborne has been accused of a "shameful U-turn" after police grants were slashed by more than £200 million just weeks after he promised to protect funding for forces in England and Wales. Figures show that Government grants to the 43 territorial police forces in England and Wales have been cut by 2.7 per cent overall compared to last year – equivalent to 4.1 per cent once inflation is taken into account. Policing Minister Mike Penning told Parliament that Police and Crime Commissioners (PCCs) will have to increase council tax levels by the maximum permitted amount if they are to maintain forces' funding at existing levels. Each force will have the same funding in cash terms in 2016/17 as this year, so long as the amount of cash raised through council tax – known as the "police precept" – was increased to the maximum available.
New evidence in 'Marine A' Taliban killing case
Sky News reports that the wife of Alexander Blackman, the former Royal Marine found guilty of murdering a Taliban fighter in 2011, has submitted new legal file today in an attempt to have his case re-examined. The documents are expected to argue that Blackman, then a sergeant in the Royal Marines, was suffering from undiagnosed combat stress when he killed the injured fighter. His supporters want this to be taken into consideration by a court as they look to reduce his conviction from murder to manslaughter on the grounds of diminished responsibility.
Blackman was convicted by a court martial in 2013 after a video was found showing the incident in Helmand Province. Until his anonymity was lifted, he was known as "Marine A". Seven fellow serving personnel sat on the board that convicted him. In the video, filmed by another Marine, Sgt Blackman is heard telling a wounded Taliban fighter to "shuffle off this mortal coil" before firing his gun from point blank range.
Cheryl James Deepcut death: MoD misses inquest deadline
The BBC reports that the MoD has failed to submit documents before a promised deadline in the case of a soldier who died at Deepcut Barracks. Pte Cheryl James, 18, from Llangollen, Denbighshire, was found with a bullet wound to her head in Surrey in 1995. At a pre-inquest review at Woking Coroner's Court, her father said he was "disappointed" with the MoD. Pte James was one of four soldiers who died at the barracks between 1995 and 2002 amid claims of bullying and abuse.
A fresh inquest into the death of Pte James is due to start on 1 February and is expected to last seven weeks. It was ordered after High Court judges quashed an open verdict recorded in December 1995. Nicholas Moss, representing the MoD, said thousands of files were being searched, which meant a lot of time was taken up deciding which documents were and were not relevant for the inquest.
MoD has largest number of civil servants in redeployment pools
The Sun reports that taxpayers are footing a multimillion-pound bill for an "invisible army" of civil servants with no jobs to do. In all, 651 staff are in "redeployment pools" across Whitehall — kept on the payroll despite their posts being abolished. If they are all earning their departments' average salaries, the bill would be nearly £20million this year. Figures uncovered by Labour's Shadow Cabinet Office Minister Louise Haigh show the worst offender is the MoD with 240 surplus staff. Michael Gove's Ministry of Justice is next with 210, then the Home Office with 104. The Treasury, which has no one in its pool, said the system is used to support staff "who have become surplus as a permanent post no longer exists for them". Pool staff get first refusal on new jobs that emerge in the department.
Rolls-Royce may face nuclear division nationalisation
The Guardian reports that concerns are growing over the future of Rolls-Royce after it emerged the Government has drawn up contingency plans to nationalise part of the power systems engineering firm if the crisis facing it worsens. Shares in Rolls fell on Monday as investors digested reports that the Government could nationalise the company's nuclear submarine business or force it to merge with defence manufacturer BAE Systems. The plans include taking control of the arm of the business that powers Britain's nuclear submarines. This would potentially allow a foreign investor to either acquire Rolls or pump emergency funds into the company by buying a stake larger than 15 per cent without national security being compromised.
Note – During the Christmas and New Year period, we will be continually monitoring both political developments and the media, and will report any items of relevance to the Federation as they arise.
A weekly summary of political and media activity will be issued for members during week commencing 4 January. We would like to wish all members and their families a very happy Christmas and New Year.
DPF HQ.