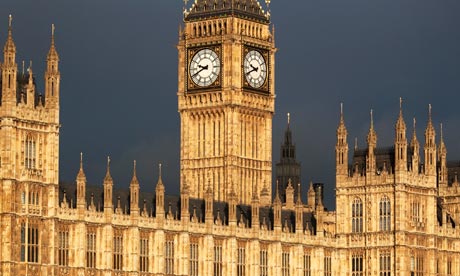 This week's main security and defence news has centred on further claims that the UK Government is planning to deploy UK troops to Libya as part of a peace support effort. The Guardian reports that Foreign Secretary Philip Hammond been accused of a lack of openness, as he faces fresh calls to set out plans for troop deployments in Libya. A letter from the Foreign Affairs select committee chair, Crispin Blunt MP, to Mr Hammond charged him with being less than candid, not straightforward, and leaking details of their correspondence to the media. The letter also stated that the committee remained "deeply concerned about potential British involvement in Libya", and repeated an appeal for Mr Hammond to make a full Commons statement on current UK deployment in Libya and future plans. The committee also requested that Mr Hammond set out his assessment of the effectiveness of the Government of National Accord, the new UN-recognised body claiming to run the country.
The dispute comes in the wake of a warning from a former senior Army officer that any new deployment to Libya could result in a situation similar to the UK's experiences in Afghanistan. The Daily Telegraph reports that Col Rupert Wieloch, who was the senior British commander in the country until 2012, said any international mission to Libya faced "a great danger of mission creep". Ministers and senior commanders have proposed sending up to 1,000 British soldiers if the country asks for help to halt the spread of Islamic State fighters who have seized hundreds of miles of coastline around Sirte. British soldiers would join a several-thousand-strong international mission to train up Libyan security forces from a secure base in Tripoli's Mitiga military airport.
Anti-terrorism patrols stepped up around Portsmouth Naval Base
Royal Navy welcomes new First Sea Lord
Five held by anti-terrorism police in Birmingham and Gatwick
SAS veteran jailed for weapons possession
Vetting process for Chilcot inquiry report begins
'Overly sexualised' Army culture will not change overnight, inquest told
SNP claims that cuts to Armed Forces language provisions will endanger UK defences
Anti-terrorism patrols stepped up around Portsmouth Naval Base
The Portsmouth News reports that patrols are to increase outside Portsmouth Naval Base. The MoD is to deploy officers outside the base perimeter as part of 'Project Servator' – a new nationwide approach to detect crime and deter terrorism. Deployments will be unannounced and take place at different locations at various times of day. However, the MoD says the action is not a response to a "specific threat" and the operation is being used to deter, detect and disrupt any hostile activity intended to "threaten the security of the base and wider community." The deployments involve uniformed and plain-clothed officers and may be supported by armed officers, police dogs and search teams.
Inspector Tom Huntley, based at Portsmouth Naval Base, said: "Our deployments will be unpredictable and may be highly visible. We will turn up unannounced and each deployment could happen at any time, last for different lengths of time and involve varying numbers of officers and assets."
Project Servator was launched by the City of London police in February 2014. The project involves new tactics and cutting edge training for police officers that will help deter those carrying out 'hostile reconnaissance', and help detect those with malicious intent. It also increases the opportunity for interaction between police officers and the public, provides further reassurance to the public and helps deter and detect other criminal perpetrators.
Royal Navy welcomes new First Sea Lord
BBC News reports that the leadership of the Royal Navy has formally changed in a ceremony on board HMS Victory in Portsmouth. Falklands veteran Admiral Sir Philip Jones took over the command of 30,000 men and women, as well as nearly 90 warships and vessels. Admiral Sir George Zambellas stepped down after commanding the UK's sea defences for three years.
Admiral Jones began his career in the Royal Navy in 1978. He said: "In these uncertain times, the Royal Navy continues to protect our nation's interests at home and around the world." In a sign of the high regard with which the Royal Navy is viewed internationally, the ceremony was attended by the head of the US Navy Admiral John Richardson, US Coast Guard Admiral Paul Zukunft, and France's Senior Naval officer Admiral Bernard Rogel.
Five held by anti-terrorism police in Birmingham and Gatwick
The BBC reports that five people have been arrested on suspicion of terrorism offences as part of an investigation following the recent attacks in Paris and Brussels. Three men, aged 26, 40 and 59, and a 29-year-old woman, were arrested in Birmingham on Thursday night. A fourth man, 26, was arrested at Gatwick Airport in the early hours of Friday. All five are from Birmingham, and Whitehall officials described the arrests as "significant".  Police say they worked with MI5 and Belgian and French authorities in an operation "to address any associated threat to the UK following the attacks in Europe".
Police said all those arrested are being held in the West Midlands on suspicion of being involved with the commissioning, preparation or instigation of acts of terrorism. Officers are also searching a number of properties in Birmingham. Assistant Chief Constable Marcus Beale, who leads on counter-terrorism for the force, said the operation was part of an "extensive investigation", and the arrests were "pre-planned and intelligence-led".
SAS veteran jailed for weapons and ammunition possession
The Daily Telegraph reports that an ex-SAS member who took an Argentine soldier's handgun during the Falklands War, and kept it at home to remind him of his fallen comrades, has been jailed. The gun was found after he split from his second wife, and his brother went to their former home in Hereford to collect his belongings. However, his ex-wife became suspicious because items of jewellery had previously gone missing, resulting in police conducting a full search of the property.
Ex-Paratrooper Patterson was subsequently arrested and told police he wanted to keep the guns to remind him of his working life in the SAS. He admitted possessing a 9mm self-loading pistol, four Enfield pistols, a gas self-loading rifle component part, five rounds of expanding ammunition and 177 rounds of 9mm ammunition at a previous hearing. Patterson was jailed for 15 months at Hereford Crown Court after a judge said legislation left him with "little choice" but to send him to prison.
Vetting process for Chilcot inquiry report begins
The Daily Telegraph reports that British intelligence experts will next week begin  editing sections of the official report into the Iraq War. The disclosure that a team from the security services are to start removing sections from the final report has fuelled calls for the report to be published in the middle of next month. It is thought that as many as 150 former ministers, civil servants and military figures could be criticised in the report. The Daily Telegraph has established that a team of national security officials has been prepared to go to the offices of the inquiry next week to start the national security vetting process. The team met with John Penrose, the minister in charge of the Government's response to the report, and is now said to be "all set" to start work.
The vetting process will inevitably lead to fears that embarrassing findings for civil servants and former or current Government ministers will be censored and kept from public view. However, one source told The Daily Telegraph that the process does not involve "deleting or redacting anything that is embarrassing, it is just taking out or checking that anything genuinely secret is not left in."
'Overly sexualised' army culture will not change overnight, inquest told
The Guardian reports that the Army's head of personal services has told an inquest that changing the "overly sexualised" culture in the military is likely to take several years. Brigadier John Donnelly told the investigation into the death of teenage Deepcut recruit Cheryl James that Army chiefs were given a "wake-up call" by a 2014 survey into the presiding culture of the UK military. It found that 90% of respondents thought the culture to be "overly sexualised or sexualised", while 39% said they had directly experienced sexual harassment or conduct short of sexual harassment. Giving evidence at her inquest for a second time, Brigadier Donnelly said the Army recognised there was a problem with inappropriate behaviour, including sexual harassment and bullying, and that changes were being made.
Alison Foster, QC, for the James family, asked him: "I suggest to you that at the centre of tackling these problems, it's hearts and minds, it's character and culture. It's not just written policy." Brigadier Donnelly replied: "Yes. I have already said that." He dismissed her suggestion as being "over optimistic to think the Army would change".
The inquest continues.
Soldier 'killed in unprovoked street attack'
The Times reports that a court has heard that the youngest British soldier to serve in Afghanistan was beaten to death after an unprovoked, alcohol-fuelled attack on a night out. Dave Curnow, 20, was killed in September while catching up with friends on a night out in Redruth, Cornwall. Truro Crown Court was shown CCTV footage in which the alleged attackers, Liam Lang and Connor Hammond, both 21, were seen leaving The Zone nightclub after getting into a fight. The footage appeared to show Laing punching Mr Curnow before Mr Hammond trapped him in a headlock and swung him around the street outside a takeaway restaurant. Mr Curnow's jaw was broken and an artery supplying blood to his brain was damaged. Mr Laing has admitted killing Mr Curnow, while Mr Hammond denies murder. The trial continues.
SNP claims that cuts to Armed Forces language provisions will endanger UK defences
The Herald Scotland reports that cuts to language skills are "fatally undermining" Britain's defences, the SNP has claimed. New figures have revealed that there are now fewer than 500 "military linguists" in the UK Armed Forces, and as few as 15 specialists in Russian and 23 in German. 
Mr Chapman, who is on the Commons Defence Select Committee, said he was particularly concerned about the falling numbers of Russian specialists. "During the Defence Committee's current investigation into Russia, it has become increasingly clear that for many Whitehall bean-counters, the end of the Cold War meant the end of the need for serving personnel to learn about Russian language and culture: as a result, we are now taken by surprise by increased Russian assertiveness, and scrambling to find the vital expertise that was deemed superfluous after 1991." In response to his comments, the MoD said that nearly 1,000 of its officers had language degrees or were native speakers of different languages, and that it could quickly train up more if needed.
DPF HQ