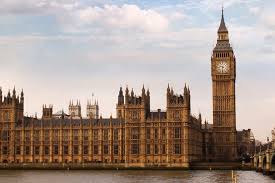 This week's main security and defence news has been a claim by a former Army Colonel that putting female soldiers on the front line is a "social engineering experiment' that will be paid for "in blood". The Daily Mail reports that retired Colonel Richard Kemp said that women – who are currently unable to join infantry battalions – will become a "weak link" if they are allowed to join front line units. He blamed "politicians desperate to be seen as 'progressive', feminist zealots and ideologues hell-bent on equality of opportunity without exception" for pushing ahead with the planned move. The Government is currently reviewing the ban on women serving in close combat roles. The MoD declined to comment on Colonel Kemp's remarks. Defence Secretary Michael Fallon has said he hopes to "open up combat roles to women" in 2016, saying roles "should be determined by ability and not gender".
Colonel Kemp's comments come after it was reported by The Sunday Times that the Army is amending its fitness tests to recognise the differences between men and women. But General Sir Nick Carter, Chief of the General Staff, said: "I want to make it very clear that there will be no lowering of training or qualifying levels for soldiers in ground close combat roles."
Judicial review granted into retirement age of Civil Nuclear Constabulary officers
Police psychological sick leave up 35 per cent in five years
Two thirds of MoD staff have no confidence in Defence Secretary
Corsham preferred location for new cyber security centre
Claim that no warships are patrolling Falkland Islands
Court rules that law firm in Iraq death case misled court
£167m upgrade contract signed for RAF Marham
Global defence spending rises
Prince Harry unveils UK team for 2016 Invictus Games
Judicial review granted into retirement age of Civil Nuclear Constabulary officers
The Sunday Times reports that armed officers guarding Britain's nuclear energy assets are taking the Government to the High Court over plans to make them work to 68, despite the police retirement age being 60. The Police Federation for the Civil Nuclear Constabulary has been granted a judicial review against the intention to make more than 1,500 trained firearms officers work longer.
Nigel Dennis, Chief Executive of the Civil Nuclear Police Federation, said that officers would struggle to pass the fitness and aptitude tests. "Dad's Army doesn't even come into it. It's not the safe thing to do and it's not morally right," he said. "Police officers all retire at 60 but as we are a national police force and not a territorial police force, the Treasury are digging their heels in."
As you will be aware, the DPF is seeking its own legal challenge to the Government's pensions offer and we will continue to support our CNC colleagues in this test case.
Police psychological sick leave up 35 per cent in five years
The BBC reports that cases of UK police officers and staff taking long-term sick leave for psychological reasons have risen by 35% over the last five years. The figures, released under the Freedom of Information Act, shows cases rose from 4,544 in 2010-11 to 6,129 in 2014-15 despite police workforces shrinking. There was also a steady increase in overall long-term sick leave. The Government said policing was "stressful" and forces must help staff.
Che Donald, of the Police Federation, which represents officers up to the rank of chief inspector, said there had been "unprecedented cuts to police officer numbers" while demand on forces had not decreased. He said increased sickness – including for psychological reasons – was not surprising as officers often worked in "highly stressful fast-moving environments" and were exposed to "horrific situations". Policing Minister Mike Penning said, "Policing, by its very nature, is a stressful and demanding job and it is the responsibility of chief officers – with help from the College of Policing – to ensure that police officers and staff are supported in their work."
Two thirds of MoD staff have no confidence in MoD Board
The Daily Mirror reports that two in three MoD employees think the MoD Board, chaired by Defence Secretary Michael Fallon, lacks clear vision and is poorly managed. Just 15 per cent of MoD staff think changes are usually for the better and only 35 per cent there would feel safe as whistleblowers 'to challenge the way things are done'.
That compares to more than four in 10 staff in other Whitehall departments who give their respective boards their approval. Shadow Civil Service minister Louise Haigh obtained the figures through Parliamentary questions.
An MoD spokesman said: "Military and civilian staff are clear that their role is to help keep Britain safe. We value employee feedback and our confidential whistleblowing hotline allows any concern to be raised and any complaints rigorously investigated."
Corsham preferred location for new cyber security centre
The BBC reports that a military site in Wiltshire has been chosen as the preferred location for a new cyber security operations centre by the Government. The £40m base is expected to be housed at MOD Corsham and staffed by experts utilising "state-of-the-art" methods. The Government is investing £1bn over five years to combat cyber-attacks.
Defence Secretary Michael Fallon said: "This new operations centre will ensure that our armed forces continue to operate securely", adding, "Our increasing defence budget means that we can stay ahead of our adversaries in cyberspace while also investing in conventional capabilities." North Wiltshire MP James Gray said the new centre being located at Corsham should "add to the improvement of the economy of the area". He added that he is "proud" to see the area "making a useful contribution to the defence of the realm". A timescale for commencement of the project has yet to be announced.
Claim that no warships are patrolling Falkland Islands
The Sunday Telegraph reports that here are growing fears over the security of the Falkland Islands after questions emerged over the level of Royal Navy protection given to the islands in the face of renewed Argentinian territorial claims. There are claims that the islands, which were invaded by Argentina 34 years ago, have been left without adequate protection after it emerged there is currently no British frigate or destroyer on route to the islands, leaving them with only the small and lightly armed offshore patrol vessel HMS Clyde. Emily Thornberry, the shadow defence secretary, described the situation as "unacceptable" and demanded that the Government "immediately" send a warship to the region.
The Royal Navy insists that HMS Clyde remained permanently based on the Falkland Islands, but said that "operational considerations" and the "current threat level" meant that no major warship was assigned to Atlantic Patrol Tasking (South).
Given that the Argentine Armed Forces have severely decayed since the 1982 Falklands War, it is difficult to imagine any scenario under which they could successfully invade the islands.
Court rules that law firm in Iraq death case misled court
The Guardian reports that a High Court judge has ruled that Public Interest Lawyers (PIL), a law firm acting for Iraqi civilians who allege unlawful killing and ill-treatment by British forces, misled a court and failed to observe essential ethical standards. Mr Justice Leggatt said that in one instance, Public Interest Lawyers (PIL) failed to note an inconsistency between a claimant's evidence and the allegation on which the judicial review application was based. By acting as they did, PAL "misled the court and thereby obtained permission to proceed with the claim", he said. They also caused the MoD to incur "the trouble and expense of preparing evidence and argument in response to a claim for which there was no proper basis".
PIL has submitted hundreds of allegations of misconduct and unlawful killing by British troops to IHAT, many of which have given rise to legal battles in the courts. The judge said he had been "immensely impressed and grateful" to the law firm and counsel instructed by them "for the dedicated and responsible way they have represented the interests of their clients and ensured that important issues are raised and argued". But he added: "Against that background, it is all the more disappointing to encounter in their conduct of this claim such a serious failure to observe essential ethical standards."
£167m upgrade contract signed for RAF Marham
The BBC reports that the MoD has signed a contract for a new £167m centres for aircraft maintenance and training at RAF Marham in Norfolk. Due to open in 2018, three new buildings on the site with provide training facilities for pilots and ground crews for the UK's first F-35 Lightning II fighter aircraft. Work on building the facilities will start this month. The investment has secured RAF Marham's future as the home of the F-35 fighter in the UK. The 300 jobs will be creating in building the centres.
Defence Secretary Michael Fallon said: "This is an important milestone in the delivery of the UK's new cutting-edge combat aircraft. It underlines the vital contribution British industry is making to the global F-35 programme. The planes are part of our plan for stronger and better defence, backed by a budget that is rising this year for the first time in six years, and will keep rising until the end of the decade."
Global defence spending rises
Forces TV reports that global military expenditure has hit almost £1.2 trillion ($1.7tr). Defence spending rose by one percent in real terms last year according to the Stockholm International Peace Research Institute (SIPRI). A report released by the organisation says it is the first rise since 2011. According to the report, the United States remains the world's biggest spender by some distance. Even with its expenditure falling by 2.4% the US spent £419 billion ($596bn) in 2015. That is nearly three times as much as much as China, the second biggest spender on £151bn ($215bn). Russia increased spending by 7.5% to £46.7bn ($66.4bn), although that's lower than projected in its budget. Britain was the fifth biggest spender globally, ahead of India and France.
Prince Harry unveils UK team for 2016 Invictus Games
The Daily Telegraph reports that Prince Harry said he was "looking forward" to the 2016 Invictus Games as he unveiled the UK team chosen to compete in the sporting spectacle. He joined nearly all of the 110 athletes selected for Paralympics-style sporting spectacle for a photocall on Buckingham Palace's rainy and windswept forecourt ahead of the Games, which will be staged in Orlando, Florida, next month. Former Army Captain David Wiseman was named as the 2016 captain, taking over from Dave Henson, who led the UK team for the inaugural Invictus Games in 2014.
DPF HQ.