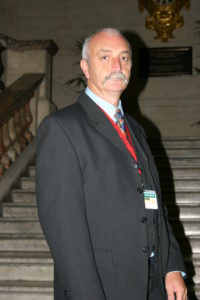 It is with deep sadness and a heavy heart that I inform members of the passing of Jim Miller, our retired General Secretary.
Jim joined the MDP in 1978 and retired in 2007 as the General Secretary of the DPF.
He was 65 at the time of his passing and is survived by his wife Nic and five children.  He had recently been fighting cancer and was trying right up to the end, but succumbed to his illness in the early hours of Saturday morning.
Our thoughts and prayers are with Nic and the family, Danielle, Jack, James John and Joe at this , the saddest of times.
Jim was a strong character and was a loyal Federation representative.  He will be missed and I only hope all those that remember him, like me, whilst having a deep feeling of loss, will also have a little smile as we remember Jim and his wicked sense of humour and energetic personality.
Rest in Peace my friend.
We will update members on the funeral arrangements, when they become available.
Eamon Keating
National Chairman