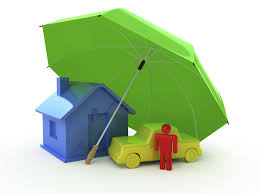 To All Members
21st August 2017
Circular 24/17
Group Insurance Scheme – Oct 2017
This Circular is to inform members of a rise in the monthly subscription of the Group Insurance Scheme. The DPF have negotiated an increase in the Life Insurance cover, from £10,000.00 to £100,000.00 bringing our scheme more into line with our HDPF colleagues. Unfortunately, this means our monthly premium will rise to £20.95 from 1st October 2017.
However, Phillip Williams, our Group Insurers, are convinced that when comparing the scheme against other insurance one needs, there is a fundamental saving which members could benefit by cancelling those insurances incorporated within the group cover.
The only other two changes to the scheme, as it currently stands, is the Critical Illness Cover, which has been excluded. The underwriter for the cover was insisting on a large increase. To combat this we have secured with Phillip Williams the ability to draw down 20% of the £100,000.00 Life Cover in the event of a terminal prognosis.  We have also been able to secure spousal cover with regards life insurance. For as little as £6.50 a month, members can insure their partners for £50,000.00
Phillip Williams will produce in the near future a new brochure, which will be distributed. They will also provide a spend to save document, which will show the benefits of being in the scheme.  Until these are available, please find attached a small spread sheet (ANNEX A) detailing the services provided by Phillip Williams and the Group Insurance Scheme.
Mitch Batt
General Secretary