Please find details below to access the webcast for Paul McNamara's funeral service taking place on Monday 08th March.
SERVICE WEBCAST DETAILS (Live Webcast & Watch Again)
Service Date: 12.30, 08th March 2021.
Service Chapel: Chanterlands (Hull)
Website: https://www.obitus.com/
Username: Nipu6622
Password: 783708
You can login to the website above at any time to test connection (which is strongly recommended) but you'll only be able to view the live webcast approx. 5 minutes before the service start time.
Please be aware this is a public building and the timing of the live webcast is semi-automated to allow for services running early or late – please use your discretion if you can see activities not applicable to the service you are there to watch.
Once the service has finished, it will take up to 3 working days to get the 28-day watch again option on to the website.
---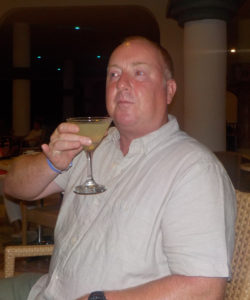 A Just Giving page has been set up for Paul for those interested in donating:
www.totalgiving.co.uk/mypage/lovingmemory