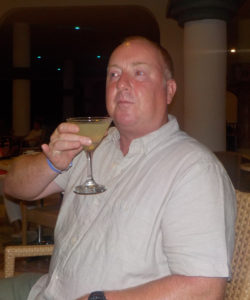 It is with deep regret and sadness that we notify our members of the loss of our colleague Paul McNAMARA who lost his battle with Covid on 27th January.
Paul was 52 and joined the Ministry Defence Police from the RAF Police in August 2001.
Paul served at a number of stations including Burghfield, Fraud Squad, Stafford, Easington and finally Menwith Hill, where he moved on promotion to Inspector.
Paul is survived by his loving partner Wendy and 11-year-old son Alex. Paul will be sadly missed by all who knew him and the entire police family, and our thoughts and prayers are with Wendy and Alex as well as friends and colleagues at this sad time.
Eamon Keating
National Chairman
Mitch Batt
General Secretary